If you're working in the metalworking industry, even you're engineers, you will try to find one calculator to help you calculate ms plate weight, gi sheet weight, structural steel weight, ms angle weight, mild steel weight, steel bar weight, square tube weight, angle weight, aluminum weight etc.
However, the weight calculation formula is written in the calculator by the developers, you still don't know whether their formula is correct.
And sometimes, you want to learn the weight calculation formula and remember it in your mind.
In this case, the weight calculator is not suitable for you.
In order to help you quickly find the metal weight formula, I made infographic which is not only practical but also beautiful.
If you want the PDF version of the weight calculation formula, you can save below infographic or bookmark in the web browser.

Steel Plate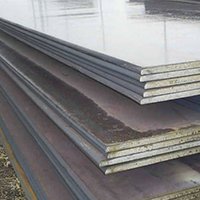 Formula: 7.85×length (m)×width (m)×thickness (mm)
E.g: 6m (length)×1.51m (width)×9.75mm (thickness)
Calculation: 7.85×6×1.51×9.75=693.43kg
Steel Tube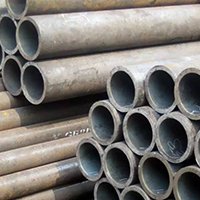 Formula: (OD-Wall thickness)×Wall thickness (mm)×0.02466×length (m)
E.g: 114mm(OD)×4mm (Wall thickness) × 6m (length)
Calculation: (114-4)×4×0.02466×6=65.102kg
You can also use Tube & Rod Weight Calculator to calculate the weight.
Round Steel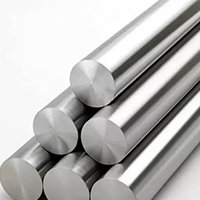 Formula: Dia.mm×Dia.mm×0.00617×length (m)
E.g: Φ20mm (Dia.)×6m (length)
Calculation: 20×20×0.00617×6=14.808kg
Square Steel
Formula: Edge width (mm)×Edge width (mm)×length (m)×0.00785
E.g: 50mm (Edge width)×6m (length)
Calculation: 50×50×6×0.00785=117.75(kg)
Flat Steel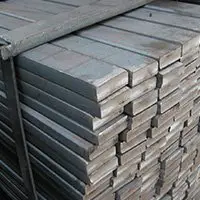 Formula: Edge width (mm)×thickness (mm)×length (m) × 0.00785
E.g: 50mm (Edge width) × 5.0mm (thickness)×6m (length)
Calculation: 50×5×6×0.00785=11.7.75(kg)
Hexagonal Steel
Formula: Edge-to-edge Dia.×Edge-to-edge Dia.× length (m)×0.0068
E.g: 50mm (Dia.) ×6m (length)
Calculation: 50×50×6×0.0068=102(kg)
Rebar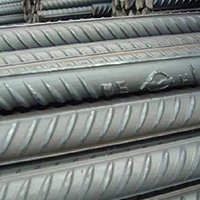 Formula: Dia.mm×Dia.mm×0.00617×length (m)
E.g: Φ20mm(Dia.)×12m (length)
Calculation: 20×20×0.00617×12=29.616kg
Flat Steel Tube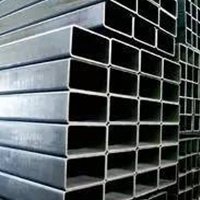 Formula: (Edge length + Edge width) × 2 × thickness×0.00785×length (m)
E.g: 100mm×50mm×5mm (thickness)×6m (length)
Calculation: (100+50) × 2×5×0.00785×6=70.65kg
Rectangular Steel Tube
Formula: Edgewidthmm×4×thickness×0.00785×length(m)
E.g: 50mm×5mm (thickness)×6m (length)
Calculation: 50×4×5×0.00785×6=47.1kg
Equal-leg angle Steel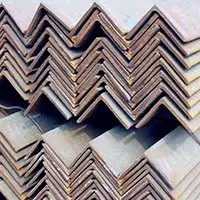 Formula: (Edge width×2-thickness)×thickness×0.00785×length (m)
E.g:  50mm×50mm×5 thickness×6m(length)
Calculation: (50×2-5)×5×0.00785×6=22.37kg
Unequal-leg Angle Steel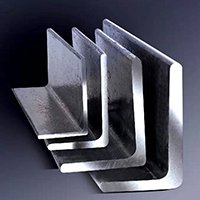 Formula: (Edge width+Edge width-thickness) × thickness×0.0076×lengthm
E.g: 100mm×80mm×8 thickness×6m(length)
Calculation: (100+80-8) × 8×0.0076×6=62.746kg
Other nonferrous metals
Brass Tube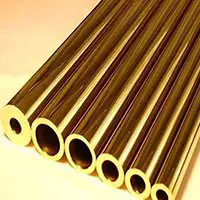 Formula: (OD-Wall thickness) × thickness×0.0267×lengthm
E.g: 20mm×1.5mm (thickness)×6m(length)
Calculation: (20-1.5) × 1.5×0.0267×6=4.446kg
Copper Tube
Formula: (OD-Wall thickness) × thickness×0.02796×length (m)
E.g: 20mm×1.5mm (thickness)×6m(length)
Calculation: (20-1.5) ×1.5×0.02796×6=4.655kg
Aluminum Embossed Sheet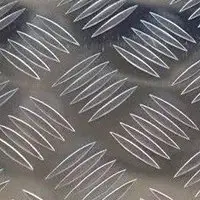 Formula: length (m)×width (m)×thickness (mm)×2.96
E.g: 1m width×3m length×2.5mm thickness
Calculation: 1×3×2.5×2.96=22.2kg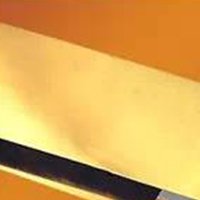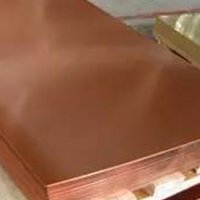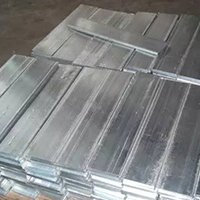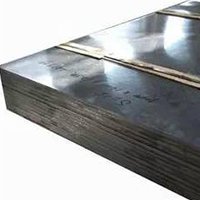 Calculation Method: ratio × thickness = weight / ㎡
Related Various Theoretical Metal Weight Calculation Formula
Steel Rod (kg)=0.00617×dia.×dia.×length
Square Bar (kg)=0.00785×width×width×length
Hexagon Bar (kg)=0.0068×across width×across width×length
Octagonal Steel (kg)=0.0065×across width×across width×length
Rebar (kg)=0.00617×dia.×dia.×length
Angle Steel (kg)=0.00785×(width+width-thickness)×thickness×length
Flat Steel (kg)=0.00785×thickness×width×length
Steel Tube (kg)=0.02466×thickness×(O.D-thickness)×length
Steel Plate (kg)=7.85×thickness×end area
Round Copper Rod (kg)=0.00698×dia.×dia.×length
Round Brass Rod (kg)=0.00668×dia.×dia.×length
Round Aluminum Rod (kg)=0.0022×dia.×dia.×length
Square Red Copper Rod (kg)=0.0089×width×width×length
Square Brass Copper Rod (kg)=0.0085×width×width×length
Square Aluminum Rod (kg)=0.0028×width×width×length
Hexagonal Copper Rod (kg)=0.0077×across width×across width×length
Hexagonal Brass Rod (kg)=0.00736×width×across width×length
Hexagonal Aluminum Rod (kg)=0.00242×across width×across width×length
Copper Plate (kg)=0.0089×thickness×width×length
Brass Plate (kg)=0.0085×thickness×width×length
Aluminum Plate (kg)=0.00171×thickness×width×length
Round Red Copper Tube (kg)=0.028×thickness×(O.D-thickness)×length
Round Brass Tube (kg)=0.0267×thickness×(O.D-thickness)×length
Round Aluminum Copper Tube (kg)=0.00879×thickness×(O.D-thickness)×length
Note: in above formula, the unit of length is "m",unit of area is "㎡",the rest unit is "mm"